Leader in the field of non-ferrous metals – HANSAE Co., LTD.
Greeting
Worldwide in the field of non-ferrous materials
will continue to grow as a global company.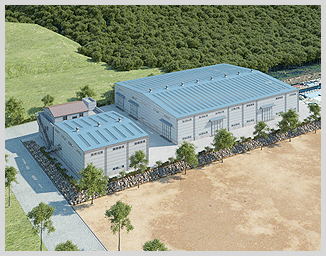 Hello!
Thank you for visiting the HANSAE CO., LTD homepage.
Since 2004, the year of establishment, we have grown and devel-oped even in harsh circumstance while focusing our core capa-bilities in our fields, thanks to our executives' and employees passion and willpower.
Now we have created new business divisions, Welding Equip-ment Division & Pipe Division, in addition to the existing Cable Division so that we can diversify our business to create synergy in the marine and shipbuilding equipment industry and non ferrous metal industry.ln so doing, we are working hard to ensure the future growth engine in this globally competitive era.
In future, with the firm mindset that we will challenge, pioneer and execute our goals, HANSAE CO., LTD will focus on con-tinued investment and R&D activities in order to grow to be a globally renowned corporation in the Nonferrous metal industry.
We appreciate everybody who has supported us and we will do their best to assume their responsibilities and roles to provide the best values.