Leader in the field of non-ferrous metals – HANSAE Co., LTD.
Environment
HANSAE is a global corporation
To provide customers with the best values by pursuing sustainability management.
"Practice environmental management for nature and human"
Global warming from environmental pollution, and depletion of the natural resources have become problemwith folded arms. HANSAE CO., LTD realized the importance of environmental preservation, and acquired ISO 14001 certifi-cate which is a global standard. Under the philosophy of 'Provide zero defect products and service that customers can use with trust, and pursue eco-friendly business activities through resource management," HANSAE CO., LTD will fulfill environment management system by realizing that the preservation of the global environment is one the most important responsibility of human kind, claiming the environmental conservation as main management task, and seeking to harmonize business activities with the environment.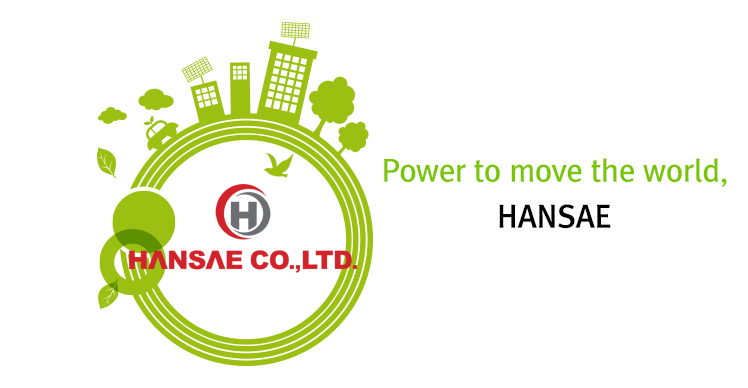 HANSAE CO., LTD have built a leading environmental management system and set up a goal.
We are promoting the environment management plan by establishing step-by-step long-term master plan.
Reduce waste and greenhouse gas
Optimized use of resources and energy
Minimize environmental pollution
Establish environmental monitoring system
Raise awareness about the importance of environment and educate continuously
HANSAE CO., LTD consistently does clean-up activities for protecting the quality of water resources in the nearby area, and monitors pollution activities. At the same time, we conduct a garbage collection campaign to protect the nature of Yangsan city and Ulju-gun (that are clean areas.
The campaign serves a regular hiking, as well.We will take part in the environmental protection by actively participating in 'One Mountain Conservation for One Company" campaign, in the future.