Leader in the field of non-ferrous metals – HANSAE Co., LTD.
Research
HANSAE is a global corporation
To provide customers with the best values by pursuing sustainability management.
"We will lead the related industry field as a global company by acquiring core technologies."
HANSAE CO., LTD is making efforts to research, develop, and produce the best products related to nonferrous metal materials and welding automation.
Therefore, we will seek for research plan that can create a value by also researching shipbuilding, maritime, power, plants, and related industry, and actively participate in the related activities.
We will proactively research to develop products that market wants at right time by actively utilizing the internal resources the company has and external resources.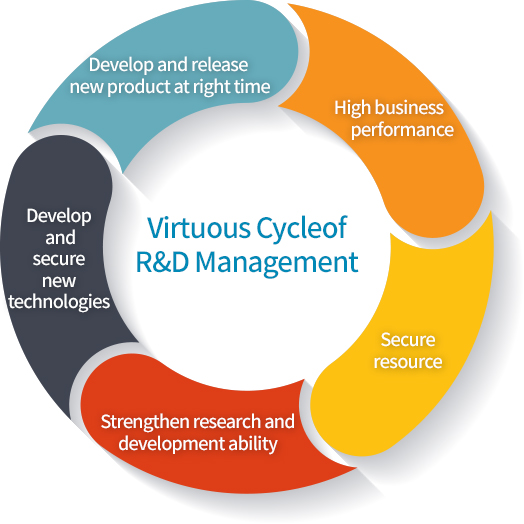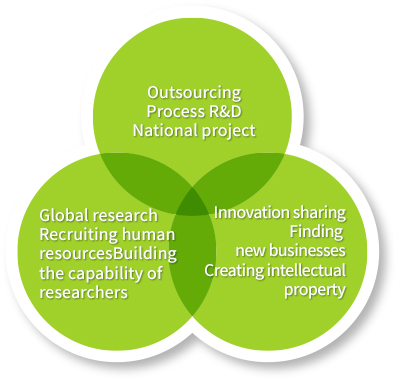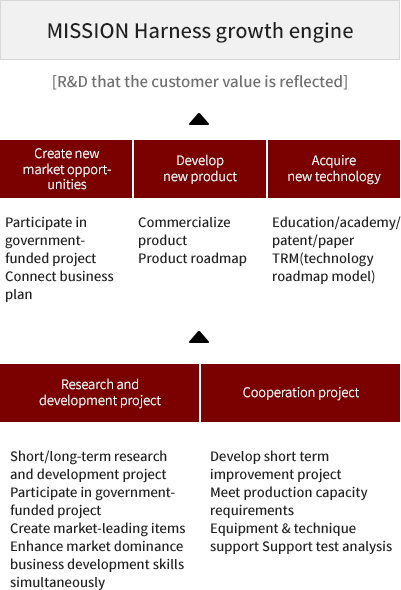 Material-based technology
Develop materials with good seawater resistant, and erosion resistant property
Develop lightweight alloy-based material
Develop and welding expendable material that is long-life/abrasion resistance
Develop welding automation technology
Develop pipeline process technology
Develop TIG automatic welding technology for welded pipe
Develop technology based on customer demand
Develop automation technologies for production facilities
Joint Cooperation and Development the long lasting insulated cable