Leader in the field of non-ferrous metals – HANSAE Co., LTD.
Ethic
HANSAE is a global corporation
To provide customers with the best values by pursuing sustainability management.
"Establish Standard of Righteous Action and Value Judgment to be a Trustworthy Company"
The most important principle in running our business is ethics management.
The employees and partners of HANSAE CO., LTD will do the business according to strict ethical standards, in fair and transparent manner.
This means that we promise to observe laws and reflect ethical expectation when we make decisions and business plans.
Working with related organizations, we will always put business ethics first.
HANSAE CO., LTD will carry out ethics management based on social responsibility of the company to perform.
This company will fulfill economic responsibility by making maximum fair profit, accept legal liability by observing strict regulations, fulfill benevolent responsibility by contributing to the community, and fair ethical responsibility in business.
Create value by building respected and trusted company
"Transparent Management and Continues Innovations"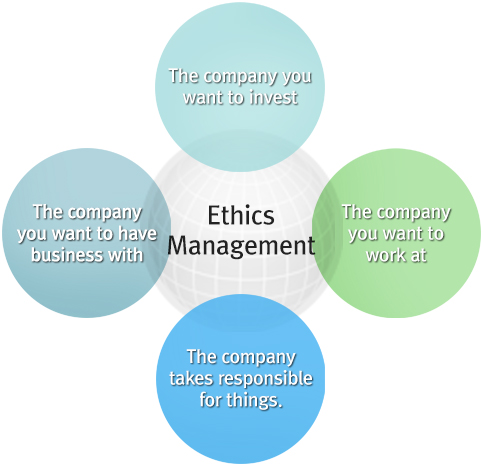 Relationship with counterparts
All the business should guarantee everyone an equal opportunity to take part in and be done according to the principle of free competition. Also, pursue the development of each other in long-term, by building mutual trust and partnerships, through transparent business.
Handling cost
Prohibit the use of private cost Prohibit clearing expenses with no proof (Clear costs with eligible evidence)
No sideline work is allowed and public matters and private matters should be clarified
Prohibit the use of company assets privately
Prohibit trade between relatives that is unfair and coercive
Prohibit competitive business and sideline after work
The relationship between subordinates and superiors in the organization
Prohibit aiding and abetting boss's dereliction of duties and unreasonable orders
Prohibit lending and borrowing money between employees
Boss's unfair recommendation of a trading company
Security matter
Prohibit the private use of information obtained from the business.
Prohibit information exchange with competitors.